ABOUT US
The Rochester Epidemiology Project is a collaboration between health care providers in Minnesota and Wisconsin. This collaboration allows researchers to study health and illnesses in the people living in this community.
This collaboration and sharing of medical information makes the area of Minnesota and Wisconsin one of the few places where "population-based" research can be accomplished.
Using the Rochester Epidemiology Project, we can figure out the true frequency of certain conditions (e.g., how many new patients develop heart disease each year among 100 persons aged 70 to 79 years) and the true success of treatments (e.g., how many persons will respond positively to a new anti-depressant medication). This project has been supported by funds from the National Institutes of Health for over 50 years.
Browse through these videos to learn more about the history of the Rochester Epidemiology Project.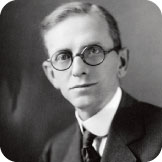 Dr. Henry S. Plummer devised a system to collect and store each patient's medical information in one permanent record.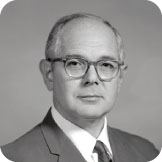 Dr. Leonard T. Kurland helped launch the Rochester Epidemiology Project.